Faith Leaders React to Rachel Held Evans' Death Over the Weekend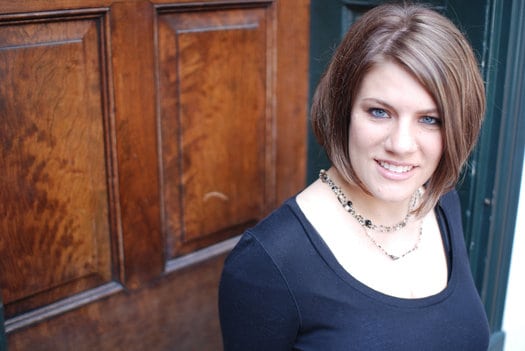 On Saturday, author and speaker Rachel Held Evans was taken off life support in Nashville and died at 37. Her husband, Daniel Evans, said the cause of death was brain swelling. The author was experiencing seizures and was placed in a medically induced coma.
In the wake of her death, faith leaders and those inspired by Evans have taken to social media to share the extent of her impact. Apart from the mournful reactions, the hashtag #becauseofRHE served as a house for anyone who wanted to share the way the author helped them reconnect with their faith, their church or the gospel. It was a powerful testimony to Evans' impact.
In a statement, Daniel Evans wrote: "I keep hoping it's a nightmare from which I'll awake. Rachel's presence in this world was a gift to us all and her work will long survive her."
Below you'll find more reactions from the faith community to the news:
Sobbing over @rachelheldevans' death. My heart is broken for Dan and the children and for all of you who loved her so so much. I will spend the time I've been daily praying for her praying for all of you.

— Beth Moore (@BethMooreLPM) May 4, 2019
Mourning this dear body, trusting her soul lives on. So much sadness and gratitude today. RIP @rachelheldevans https://t.co/AeOq3xG1ZF

— Audrey Assad (@audreyassad) May 4, 2019
Eshet chayil, beloved Woman of Valor. You ran a beautiful, faithful race. We are crushed. Well done, good and faithful servant. @rachelheldevans pic.twitter.com/5VjJpQPNbq

— JenHatmaker (@JenHatmaker) May 4, 2019
Today I went back and reread every text message I exchanged with @rachelheldevans and was reminded again of how she embodied grace. There were moments I might have quit if it weren't for her encouragement. #becauseofRHE

— Jonathan Merritt (@JonathanMerritt) May 5, 2019
We don't have to be hopeful yet. Rachel understood that the power of resurrection is in letting yourself be crucified first. To feel it all, so you can use it on Sunday. It's okay to let it be Friday. First the pain, then the waiting, then the rising. #BecauseOfRHE

— Glennon Doyle (@GlennonDoyle) May 5, 2019
I am absolutely shattered to learn of the death of @rachelheldevans today. We will always be better for having been exposed to her incisive and necessary critical thinking about Christianity, politics, and evangelical culture. My goodness, she was only 37. https://t.co/GVqWw0jkf8

— Jamil Smith (@JamilSmith) May 4, 2019
Sobbing over @rachelheldevans' death. My heart is broken for Dan and the children and for all of you who loved her so so much. I will spend the time I've been daily praying for her praying for all of you.

— Beth Moore (@BethMooreLPM) May 4, 2019
I find myself wanting to say, "There will never be another like her." Her passion, her honesty, her vulnerability. But then I feel this gentle tug at my heart and I know deep in my soul that there will be many like her, because she was bold enough to be the first. #BecauseOfRHE

— Lynn Z (@lifeaslynn_z) May 6, 2019
Woke and read #BecauseOfRHE. It's a collection of misfits and outcasts, seekers and doubters; people dubbed 'lost' who found solace and belonging because of her commitment to love, kindness, and grace.

Gatekeepers called her theology dangerous. But its fruit looks like Jesus's.

— Nate Pyle (@NatePyle79) May 5, 2019
#BecauseofRHE I was exposed to a God who could hold me together even when my theology fell apart. I have to believe that God holds all of us together in our grief and confusion now. I hope, at least. And Rachel helped me hope. What a legacy. What an extraordinary woman.

— Julie Rodgers (@Julie_rodgers) May 5, 2019
What a legacy I see in #BecauseOfRHE. My God.

— Science Mike (@mikemchargue) May 6, 2019
Twitter is often such an ugly place. Today, it is heartbreaking in its beauty.

Rachel took a lot of crap on here. #becauseofRHE, what if we commit to always ask ourselves, "if this person died tonight, would I really feel OK if this tweet was the last thing I said to them?"

— Roxanne Stone (@roxyleestone) May 5, 2019
This friend. Consistent. Constant. Available. Encouraging. Faithful. What a gift she was to this world. #becauseofRHE pic.twitter.com/pPiFqwQ36N

— JenHatmaker (@JenHatmaker) May 6, 2019
Depart, O woman of valor, out of this world;
In the Name of God the Father Almighty who created you;
In the Name of Jesus Christ who redeemed you;
In the Name of the Holy Spirit who sanctifies you.
#BecauseOfRHE

— Peter Enns (@peteenns) May 4, 2019
Rachel was one of the people who taught me I could deconstruct my faith without losing Jesus. #BecauseOfRHE

— Laura Johnson (@chefdearla) May 4, 2019