David Fincher's heroes are usually not heroes. They're technically protagonists, in that they are the main focus of the story Fincher is telling, but they're rarely good people and you're not even necessarily rooting for them. Usually, we call these people "anti-heroes" but Fincher's tortured protagonists don't even always rise to that rank.
At least, they don't in Mank, Fincher's latest about the sordid making of a Hollywood classic. Citizen Kane may be popularly regarded as the best movie ever, but the story behind its creation lends itself perfectly to Fincher's vision of the world, in which no great creation — be it Facebook or the perfect crime — leaves a soul quite as good as it was found.
In the spirit of Mank, here's our ranking of Fincher's most tortured protagonists.
Meg Altman: Panic Room
Fincher's least tortured protagonist is also put through one of his most tortuous experiences. Meg Altman (Jodie Foster) and her daughter (a young Kristen Stewart) endures a positively excruciating ordeal in what is probably the closest thing Fincher's ever made to a popcorn movie. It's a thrilling nail biter with some excellent "how are they gonna get out of this scrape?" set pieces, but while Meg is determined, clever and courageous, she's not a tortured soul.
Benjamin Button: The Curious Case of Benjamin Button
Benjamin Button's case may be curious, but his life itself isn't all that different from anyone else's, all things considered. True, aging in reverse has its pluses and minuses, and it's a shame that Benjamin and Daisy's respective paths only briefly line up, but Ben Button leads a fairly rewarding life, makes good friends, finds and loses love and suffers the grim fate of spending his golden years looking like a young Brad Pitt. Not too tortured.
 Nicholas van Orton: The Game
An early and unfortunately underseen Fincher flick that features a fun, twisty plot with multiple zigzags and a Dickensian moral structure. Michael Douglas plays Nicholas van Orton, a wealthy investment banker who gets caught up in a "game" that very quickly spirals out of control and has him running for his life. Van Orton is one of those guys who doesn't really know he's tortured, even though his ex-wife and friends are trying to tell him that he's lost the plot of his life. You can't be all that tortured if you think you have it all, but he is a little tortured.
The Narrator/Tyler Durden: Fight Club
This doesn't quite count as a spoiler since Fight Club's been out since 1999 but, yes, Edward Norton's unnamed character and Pitt's Tyler Durden are revealed to be the same character in one of modern Hollywood's better twists. That said, Norton sure looks and acts like a tortured character but his heavy burden appears to be …a boring job? Probably a sign of the times that gainful employment doesn't look all that bad these days, no matter how monotonous the actual day-to-day tasks. But our protagonist is at least tortured enough to create a violent shadow self, an underground fight club and domestic terrorist attack, which isn't nothing, but also seems like the sort of thing a good counselor could have nipped in the bud. Still, fairly tortured.
Ripley: Alien 3
Not a widely loved entry in the Alien franchise and Fincher himself has sort of apologized for the movie, but Alien 3 is not nearly as bad as a lot of its worst critics make it out to be and it does feature one of the great protagonists in American cinema. By this point in the series, Sigourney Weaver's Ripley is a battle-hardened vet who's gunned down way too many xenomorphs to be un-tortured by the things she's seen. In fact, the movie is at its best when it centers on Ripey's attempts to atone for what she's done. That's pretty tortured!
Amy Dunne: Gone Girl
The real protagonist of Gone Girl is Rosamund Pike's Amy, the gonest girl in Fincher's deliciously dark sendup of a bad modern marriage. It's hard to get too into the exact details without spoiling a movie you're better off going into blind, but Dunne's husband played by Ben Affleck becomes the prime suspect in her disappearance, kicking off his own re-examination of his relationship with his wife and just who he thinks he married anyway. Suffice to say, Amy Dunne is plenty tortured as protagonists go.
Mark Zuckerberg: The Social Network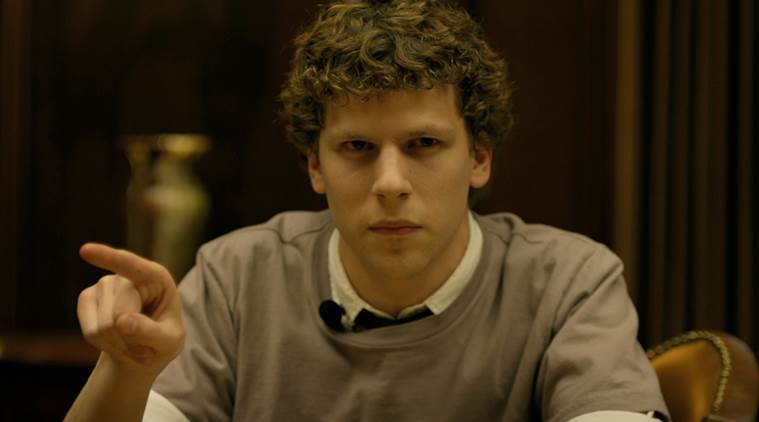 Why didn't we listen? Given the benefit of hindsight, Fincher's Facebook movie was a warning, a suggestion that our friendships were being redefined by a guy who doesn't totally get what friendship is. Looking back, The Social Network looks almost quaint in its exploration of just where Zuck went wrong in his quest for world domination. But from another angle, it's also obvious that Fincher saw what social media was doing to us a lot more clearly than most of us did, and that was before it became a purveyor of fake news, competing realities and threats to the order of democracy. And we couldn't have done it without Zuckerberg (Eisenberg's performance remains exquisite), one of the most tortured characters of the decade.
Lisbeth Salandar: Girl With the Dragon Tattoo
Daniel Craig is plenty tortured in Fincher's adaptation of Stieg Larsson crime novel, but Rooney Mara's Lisbeth is the star here. Rooney Mara earned an Oscar nomination for her work in this brutal, jarring thriller which features plenty of hard-to-watch moments in its lurid vision of a sinister world in which the only way for good people to outlive the bad ones is to become even worse. If that's not torture, what is?
David Mills: Seven 
"What's in the box?" Fincher's first major success gave us a Pitt's David Mills, who starts the movie relatively un-tortured and by the end, well, if you've seen it, you know. The movie is the grittiest of gritty crime dramas, an ugly slasher flick very literally about the wages of sin. The grimy, nasty aesthetic hasn't necessarily aged great, but Fincher's tight mystery still makes for a pretty devastating parable by the end; one that reveals just how tortured a person can be. (Note, this is the last Brad Pitt entry on the list).
Robert Graysmith: Zodiac
Zodiac is crime masterpiece, one that teases itself as the story of one of America's most infamous serial killers before twisting inward to become something very different: an exploration of obsession. The antagonist in Zodiac is kinda sorta the titular villain, the Zodiac Killer who held San Francisco in the grip of fear throughout the 60s and 70s, but it's also the existential mystery that keeps our tortured protagonists (Jake Gyllenhaal, Robert Downey Jr. and Mark Ruffalo) up at night. And none of them is driven closer to the brink that Gyllenhaal's Graysmith, who just can't let the puzzle go even after his friends, city and even the killer himself have moved on. Graysmith doesn't lose the most of anyone on this list, but his torture feels the most relatable — transforming him over the years in a cautionary tale for the rest of us. It's one of Fincher's best works.
Tyler Huckabee
Tyler Huckabee is RELEVANT's senior editor. He lives in Nashville with his wife, dog and Twitter account.